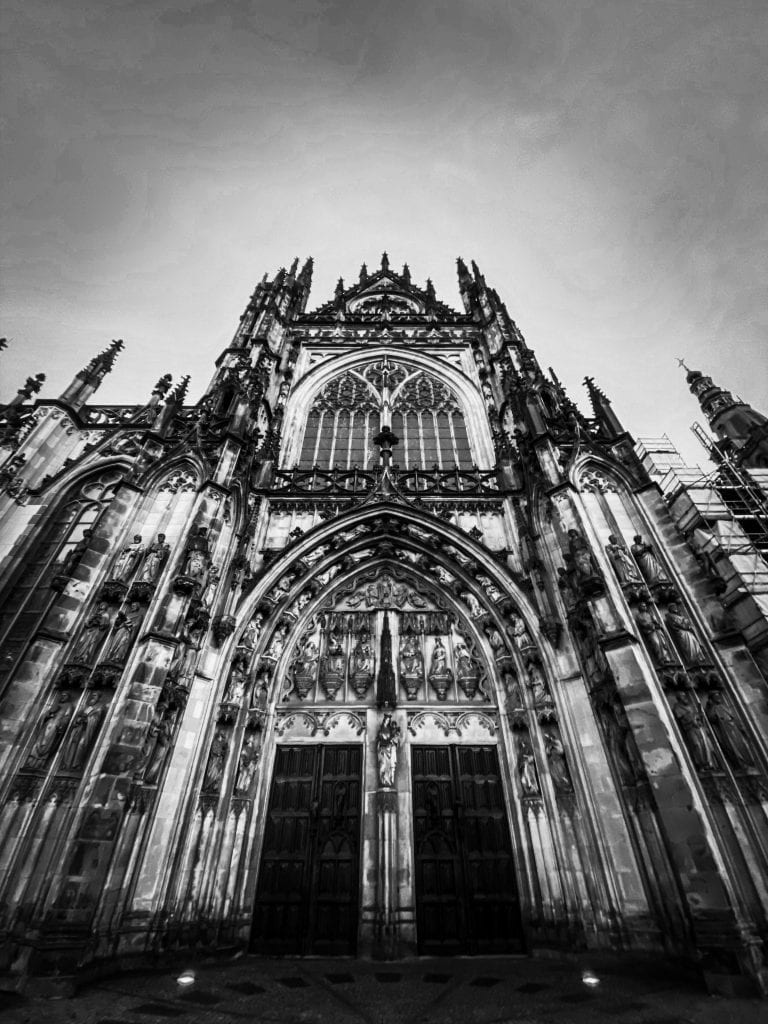 Sint-Janskathedraal 's-Hertogenbosch
The St. John's Cathedral in the city of 's-Hertogenbosch (Den Bosch) is really a magnificent cathedral. It has a very richly decorated and extensive interior. It has the honorary title of Basilica Minor by Pope John Paul II in 1985.
It truly is a majestic building and you can almost feel the hard labor that has been done to build this cathedral.
Notice the nicely build houses if the stroll around at the back of the cathedral, they breath romance.