Antwerpen-Centraal railway station in black and white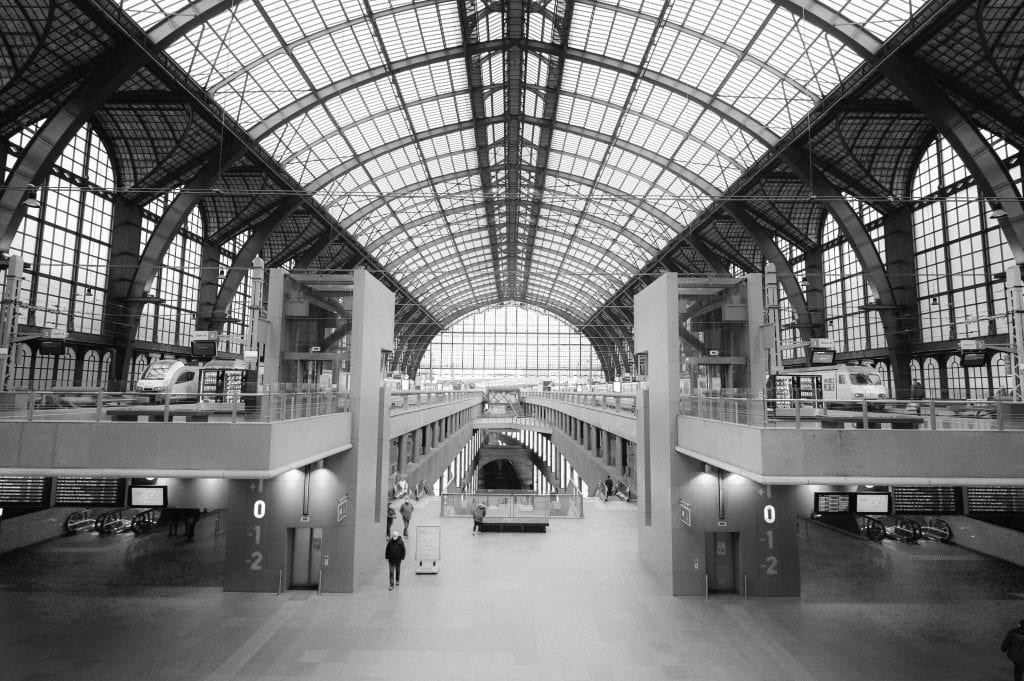 This beautiful train station building was constructed between 1895 and 1905. It's an absolute epic building amongst Belgium's railway stations.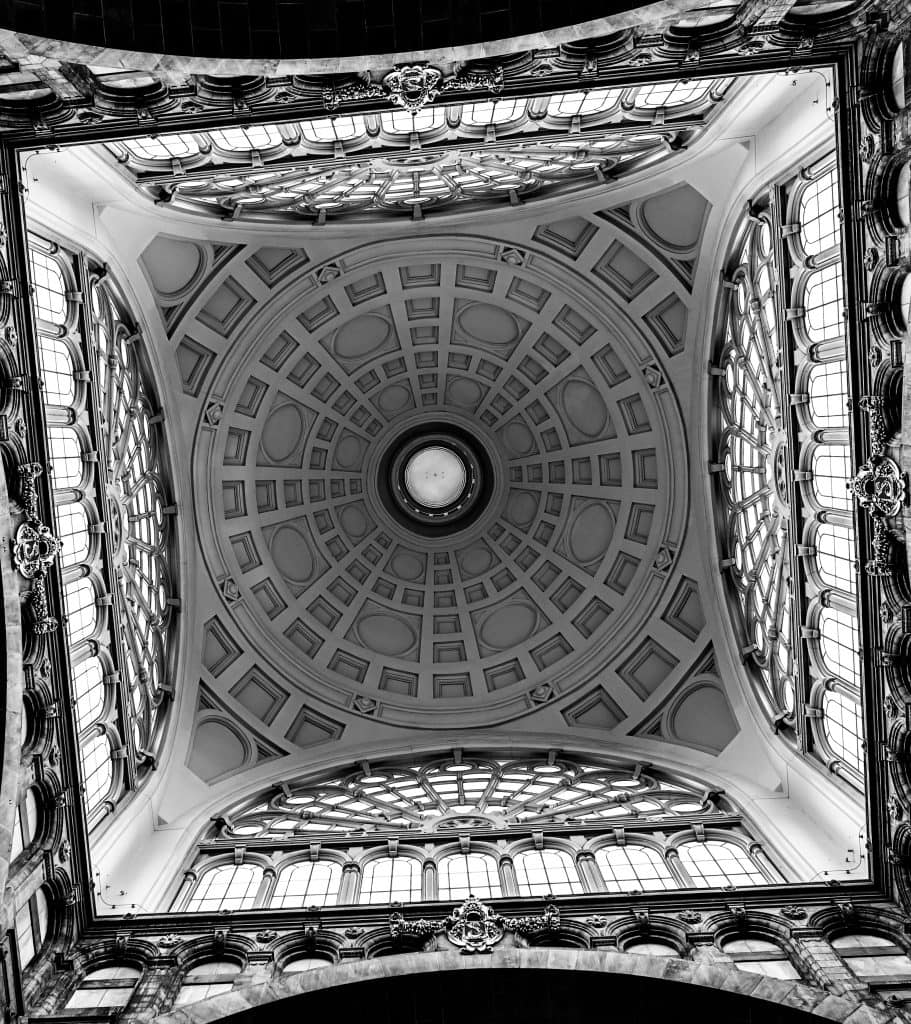 In 2014 the magazine Mashable awarded Antwerpen-Centraal railway station the first place for the most beautiful railway station in the world.
The architectural perspective is awesome, with windows and natural light versus the light pillars. Truly eyeball art!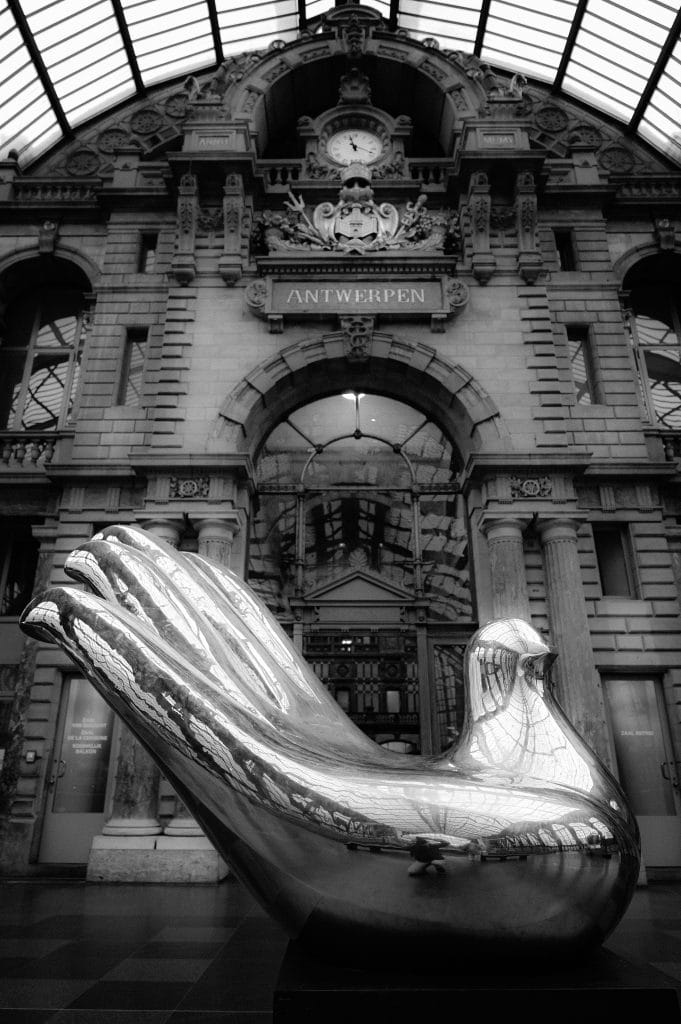 What do you see? A pigeon or a hand? Or both….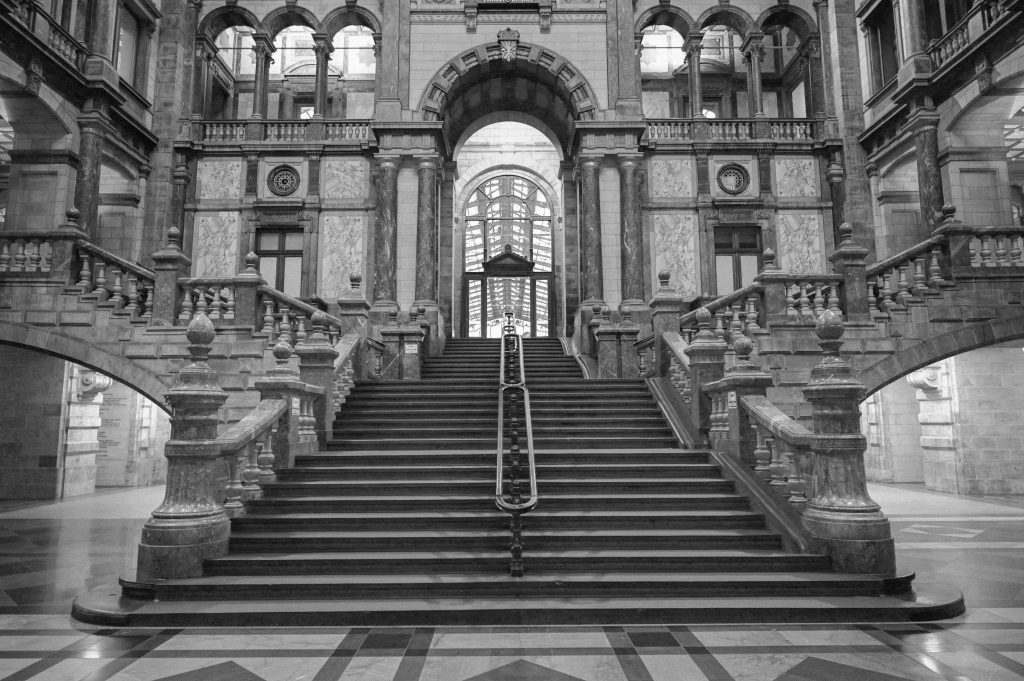 The main entrace and it's wide stairs feel majestic.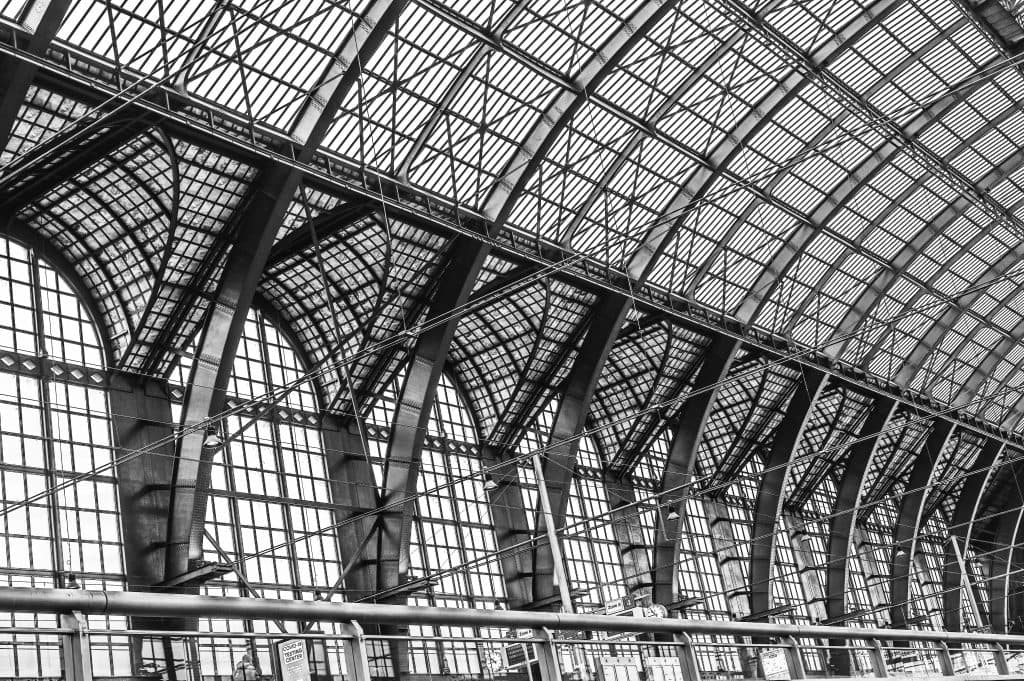 Even the steel construction itself is a piece of art. And looking at it, a lot of glass is used to have as much natural light as possible. Remember, at the time they build this electricity was not a commodity.
This advertisement in Antwerpen is searching for 'Dreamers'. Young people have a dream. The person in the first image represented the Young dreamer to me.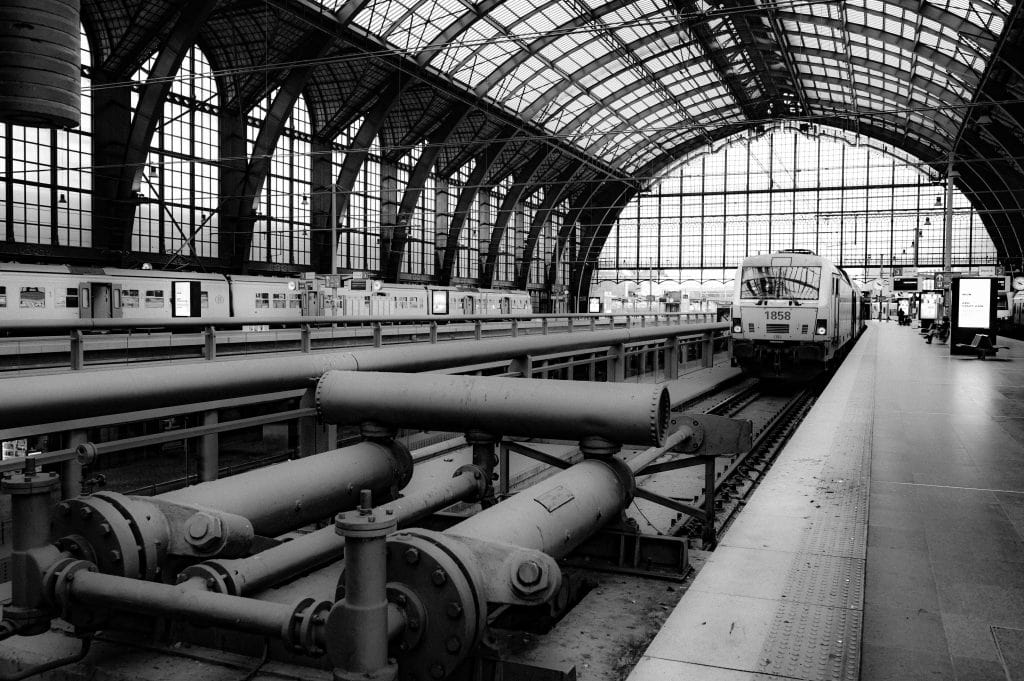 Stop