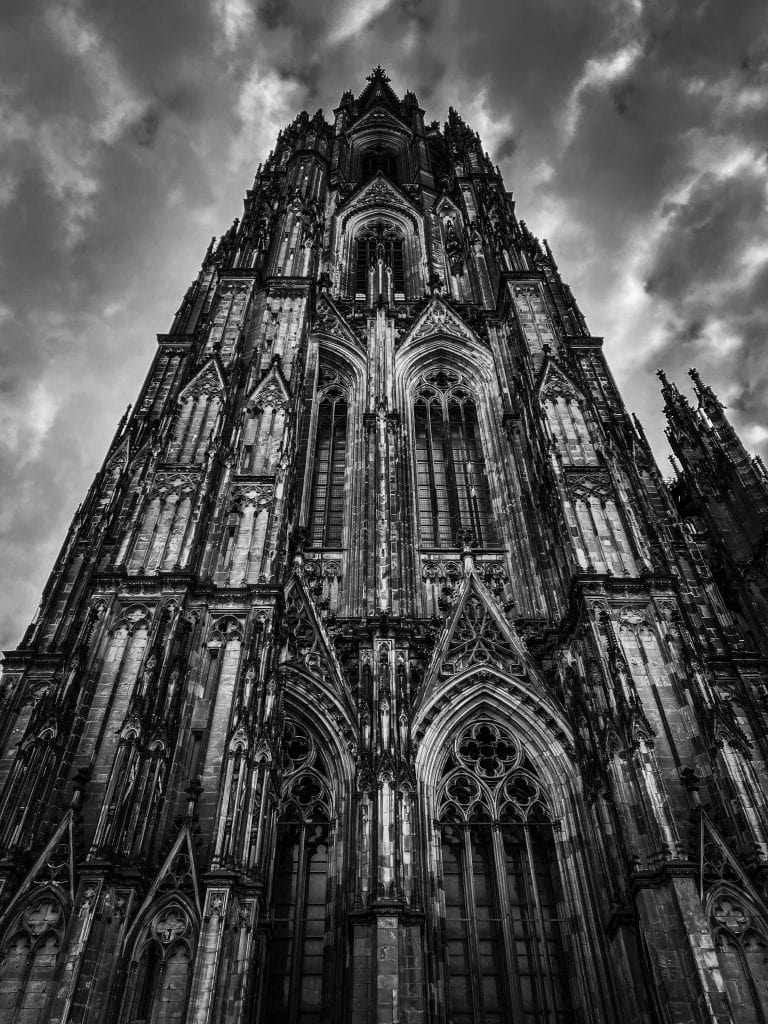 My mission today, capture Cologne in black and white images, what else.
Starting with the great cathedral, called the Dom, in Cologne. It's absolutely amazing how big this building is. Its sheer size is astonishing.
Next stop, the Cologne central station. Also know as Köln Hauptbahnhof. Perfect to take black and white shots because of the strong contrast on this particular day.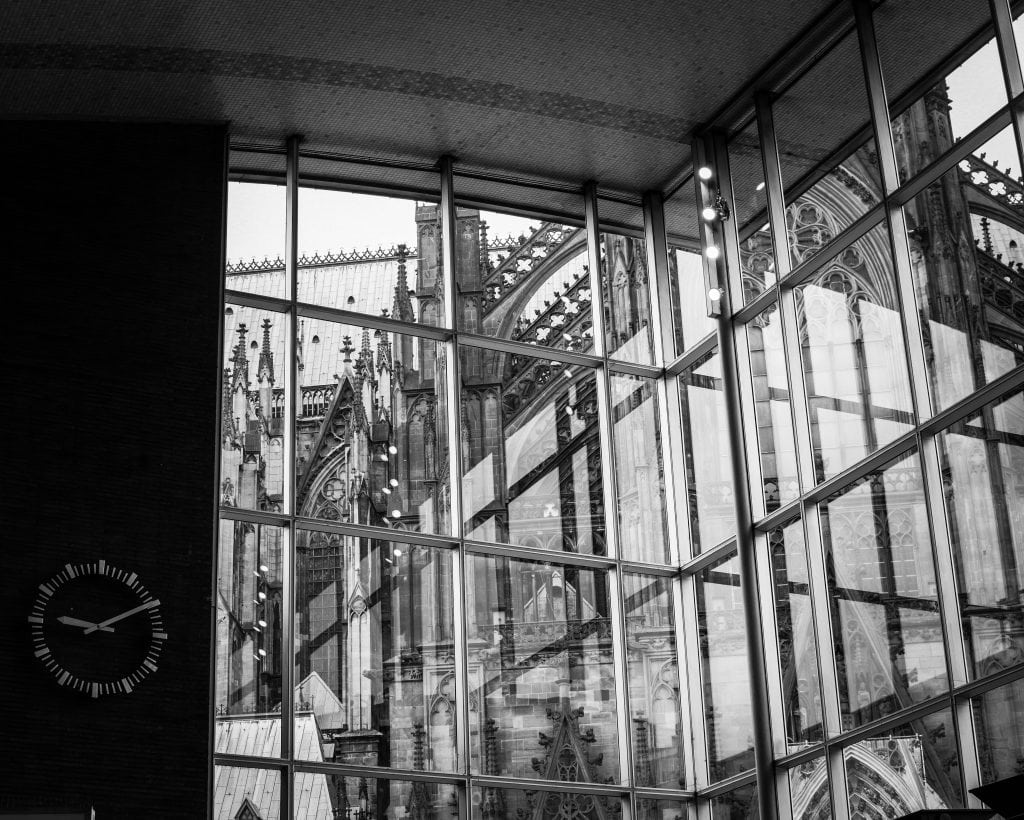 I do like reflection or see trough shots a lot, it's mysterious and you have to think twice while looking at such a picture.
There is a lot of love in Cologne, take a look at this! This is just a few feet on the very long Hohenzollern Bridge.
Alongside the river Rhein, you can take awesome shots of the river and the newly developed Rheinauhafen. This former harbor is rebuilt with some of the city's most spectacular architecture.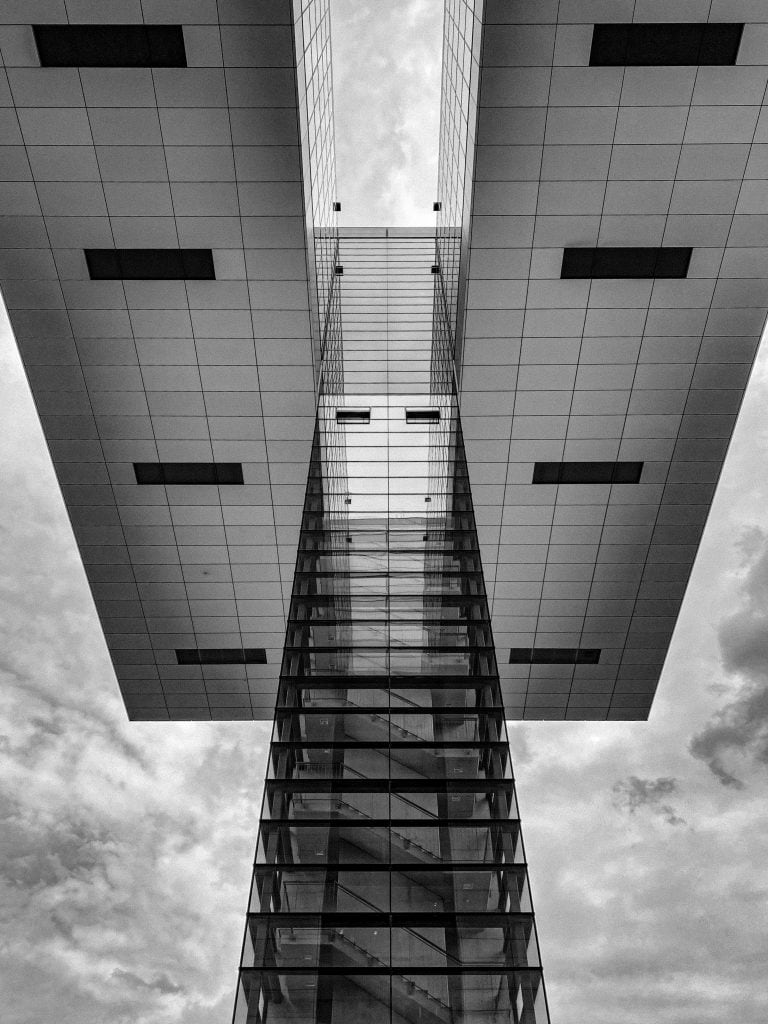 My personal favorite of the day, in the midst of Rheinauhafen, alongside the river Rhein.
Lot's of art as well.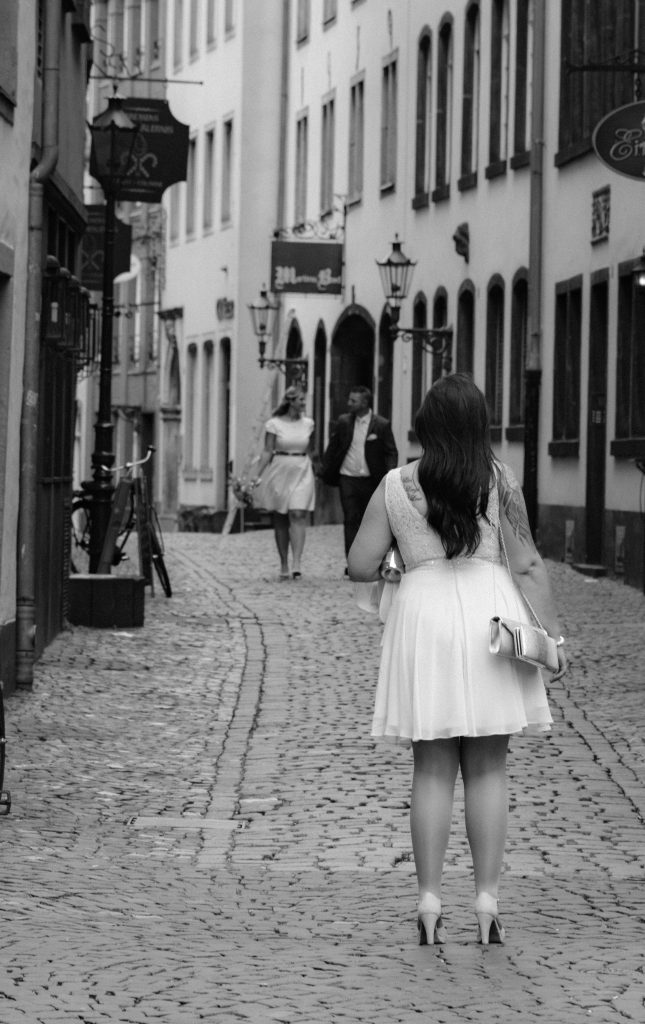 And….a lot of people getting married at the Cologne City Hall, or Rathaus.
This particular bride is awaiting, well, I don't know to be honest.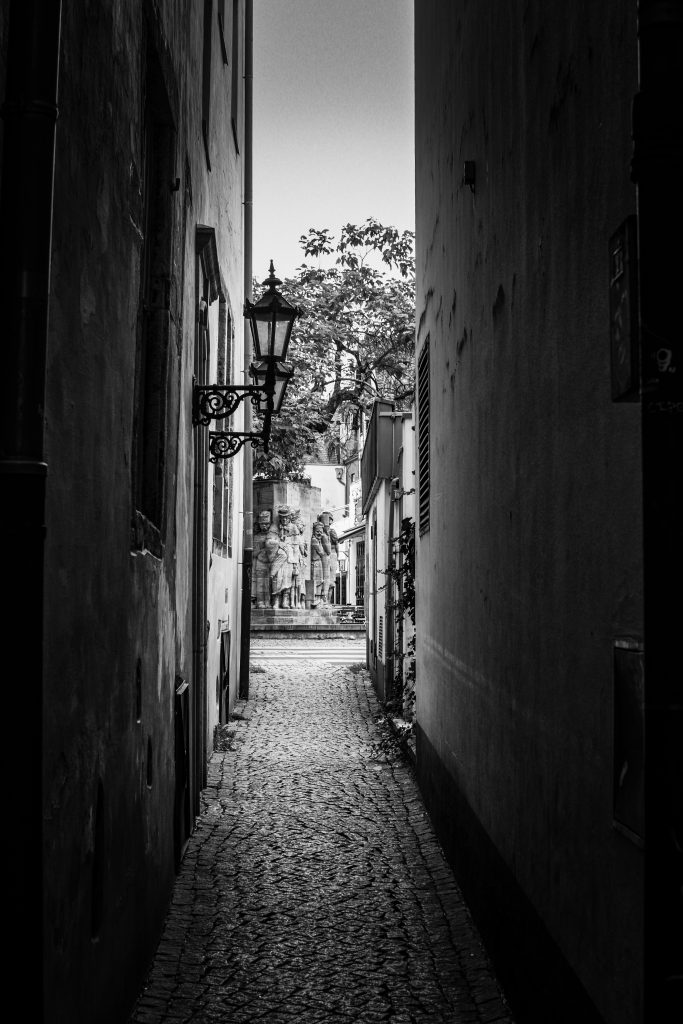 Lovely small alley's in Koln.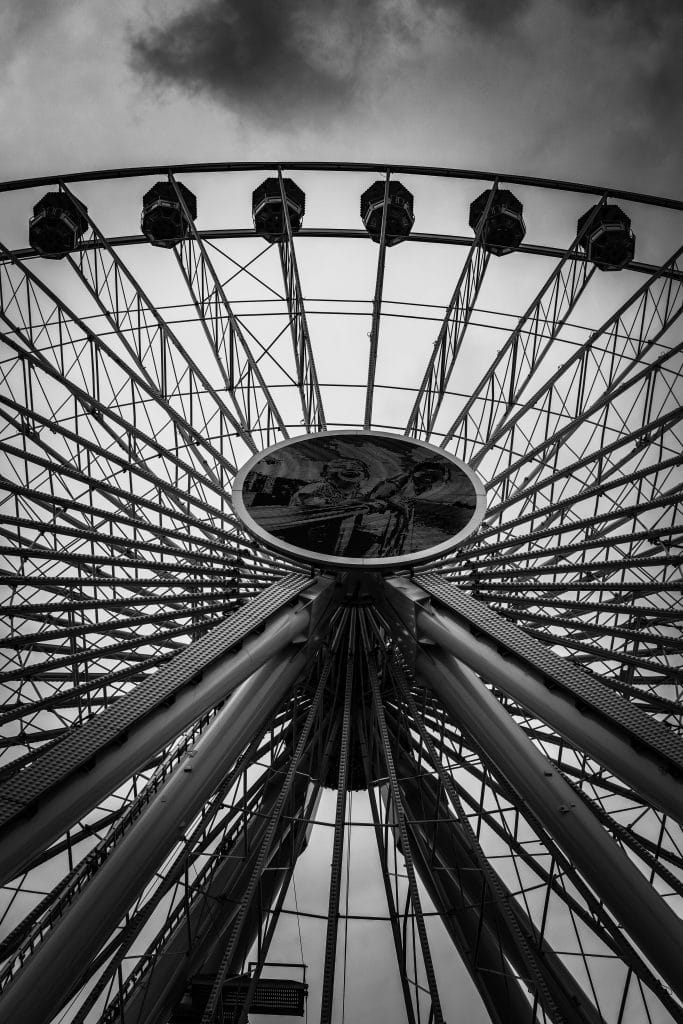 The big Ferris wheel alongside the river Rhein gives you a glimpse of the city.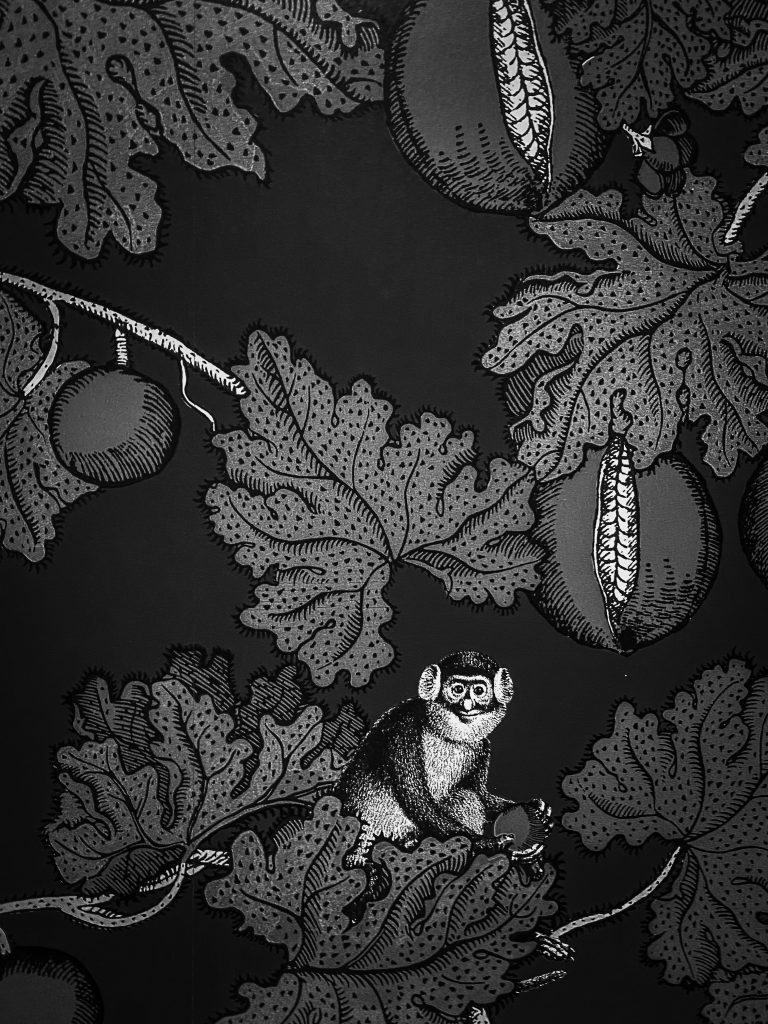 I will late you guess what this is.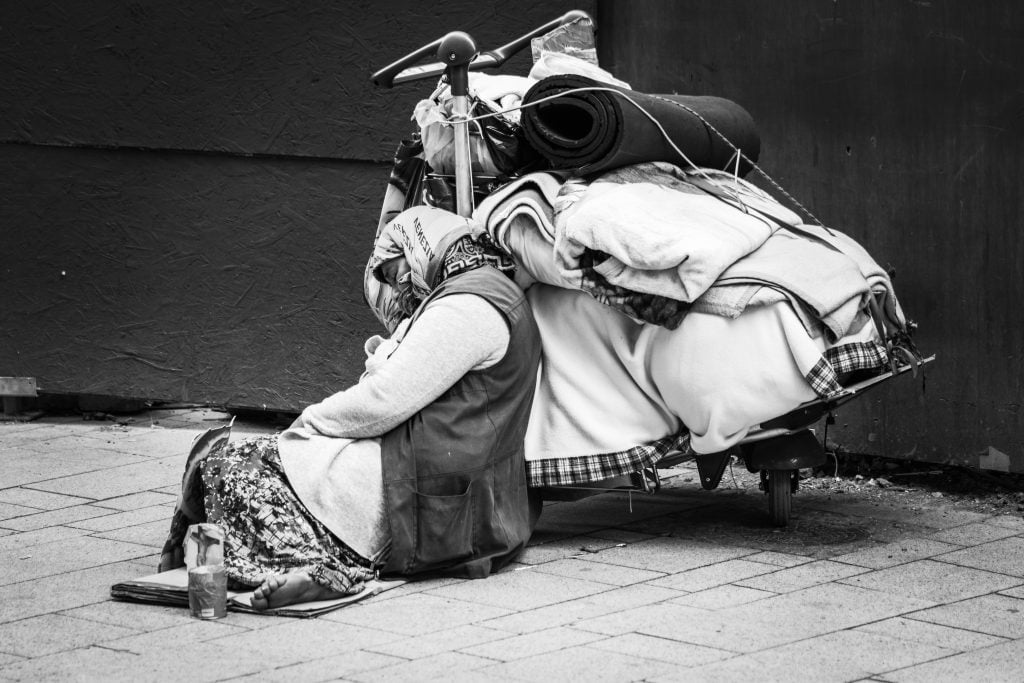 This took my breath away, this lady carried everything she has in life on a trolley. Amazing….