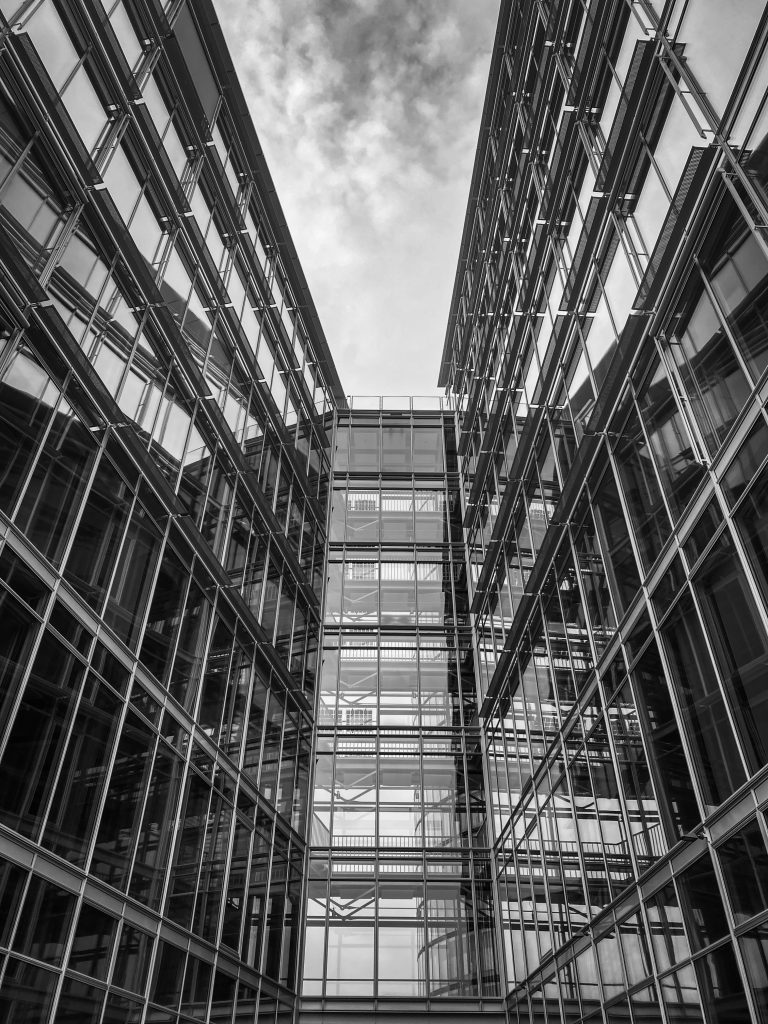 Dusseldorf in Black and White is absolutely gorgeous. Starting at the MedienHafen (Media Harbor) district on a very cloudy morning. Which gives the Black and White photos more contrast.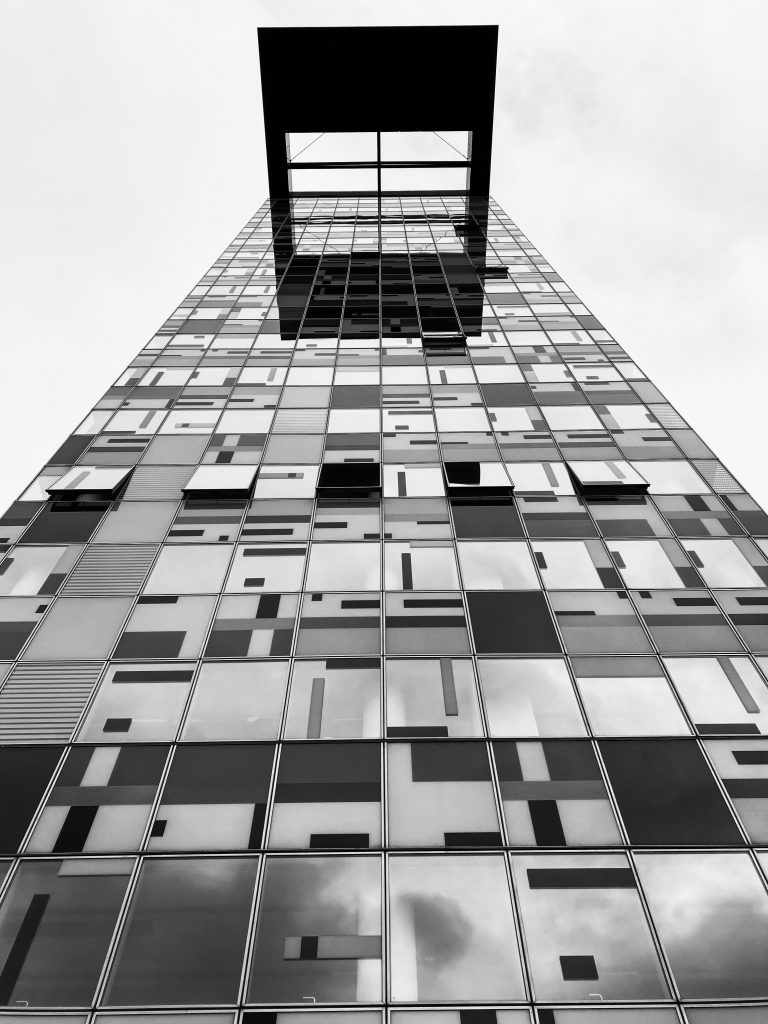 You can spot this building in the old harbor, again in the Media Harbour (MedienHafen) district.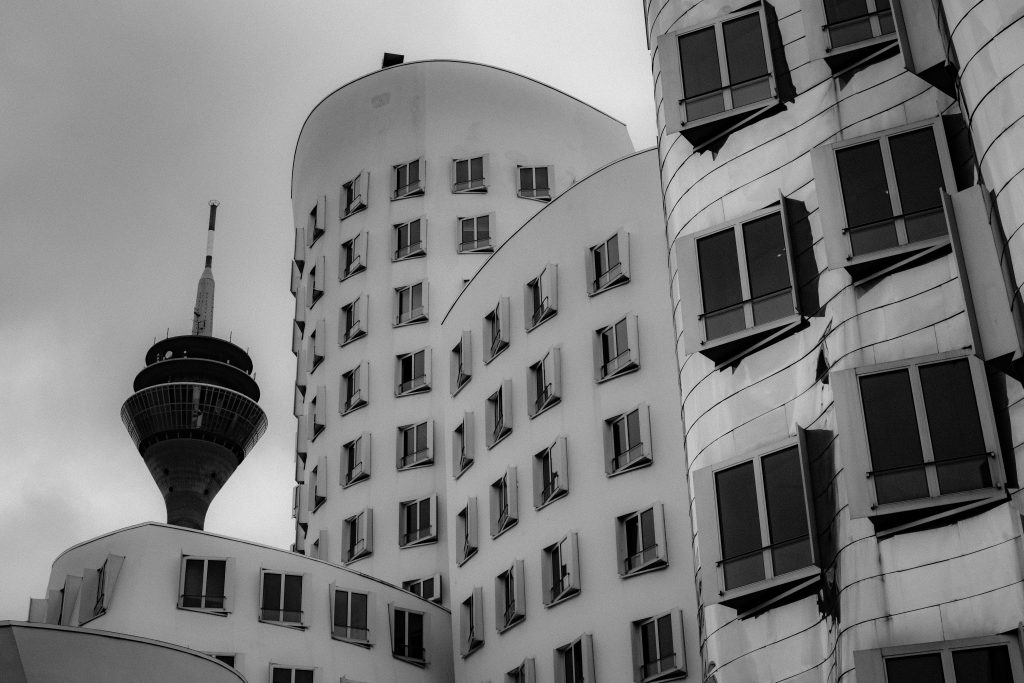 Walking via the old harbor to the old city town – Altstadt, you will pass these fantastic building. The appear to be dancing.
Build out of aluminum and glass this well-curved building is showing it's graceful structure.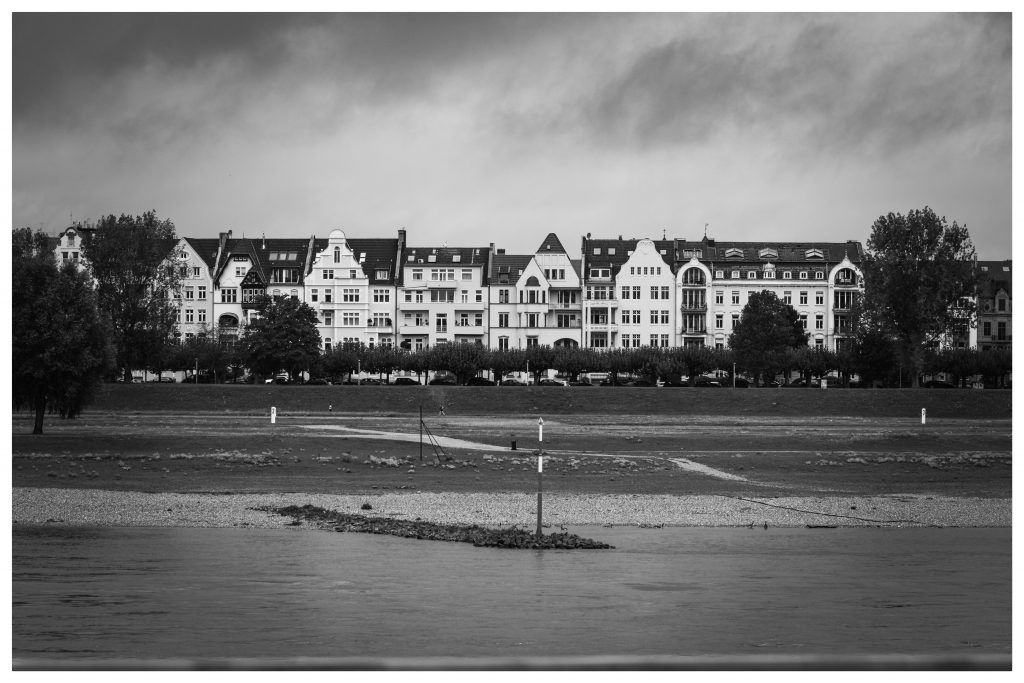 Something old, something new like the phrase says, Dusseldorf is a great city to photograph old and new style architecture.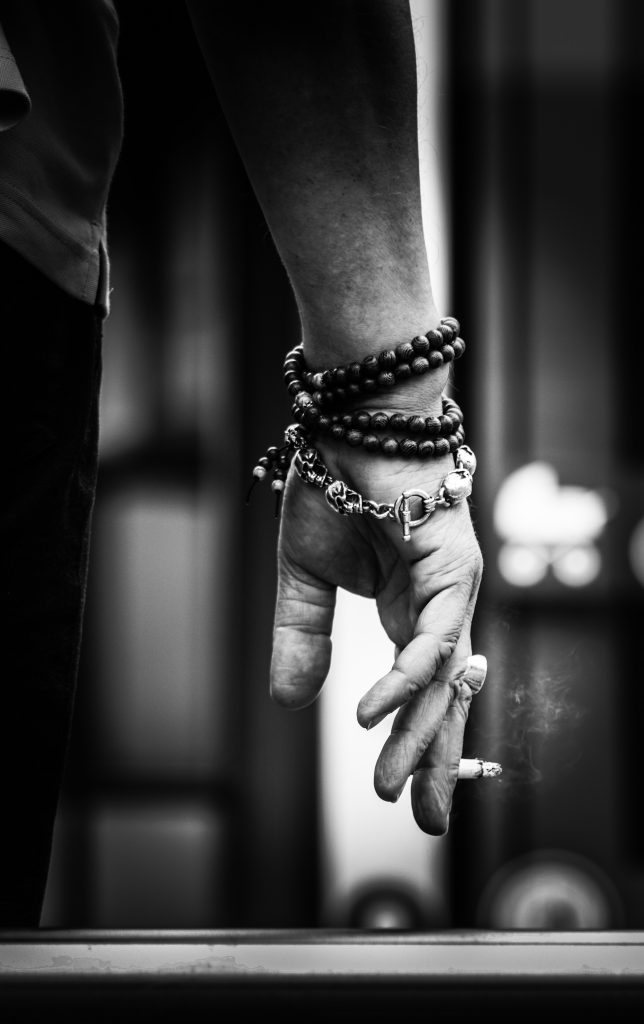 Spiritual smoking.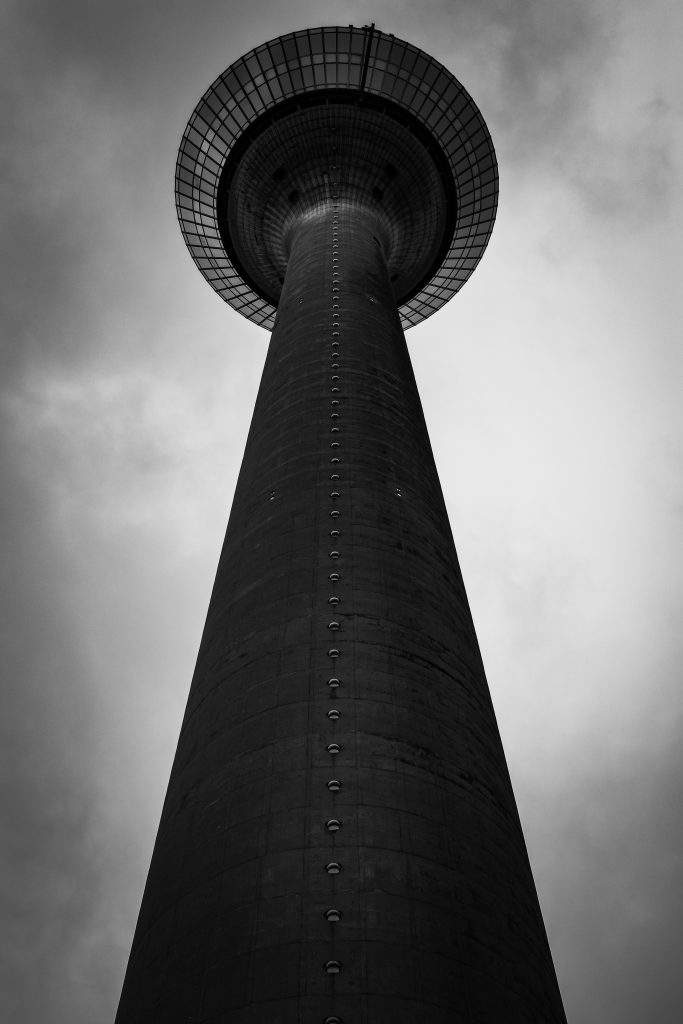 The 240 meters high Rhine Tower is a telecommunications tower in Dusseldorf.
Old and new hand in hand.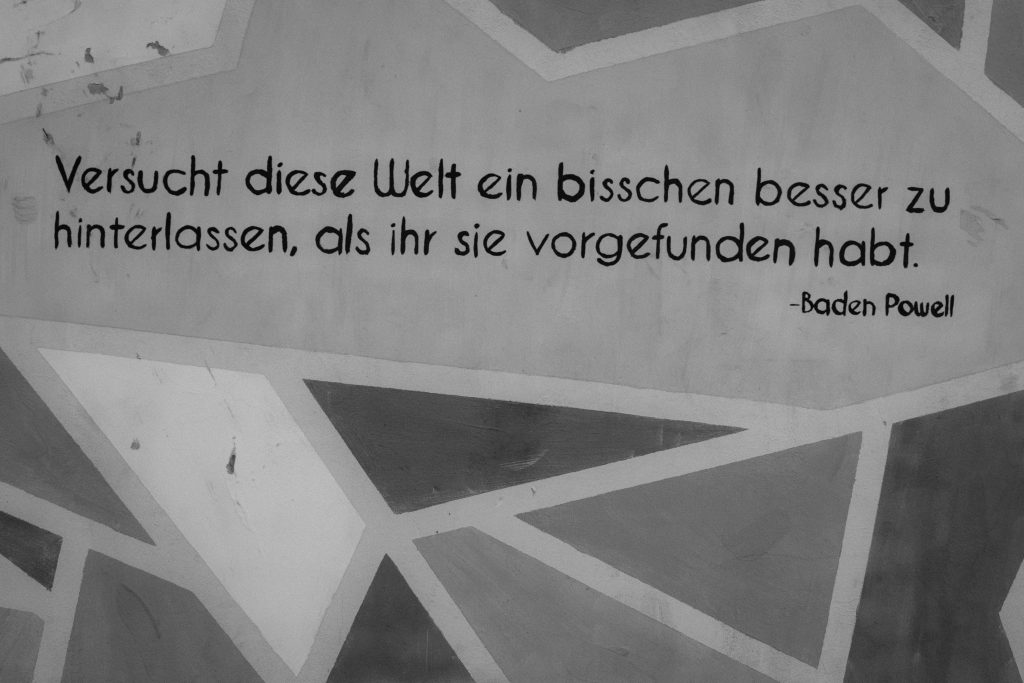 Versucht diese Welt ein bisschen besser zu hinterlassen, als ihr sie vorgefunden habt – Baden Powell