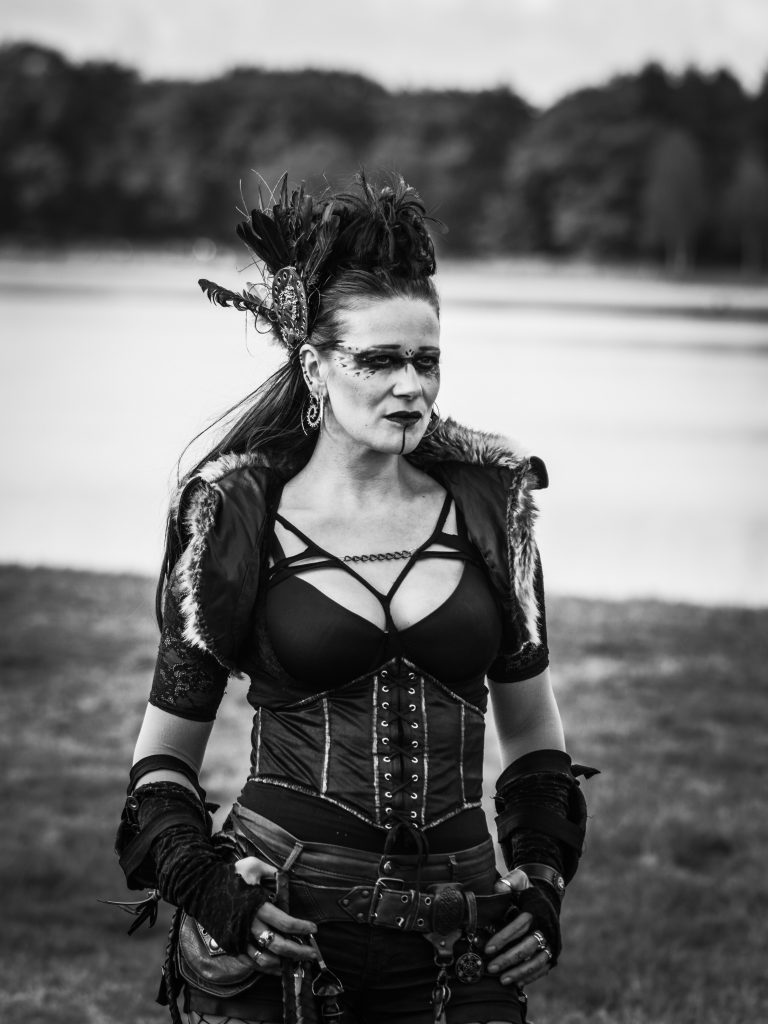 The other day I went out to a photo event called fotofair. Besides the normal marketing and sales pitches from various brands, there are some very interesting models that wander around the premisses. The Steampunk warrior woman Fairyina was one of them.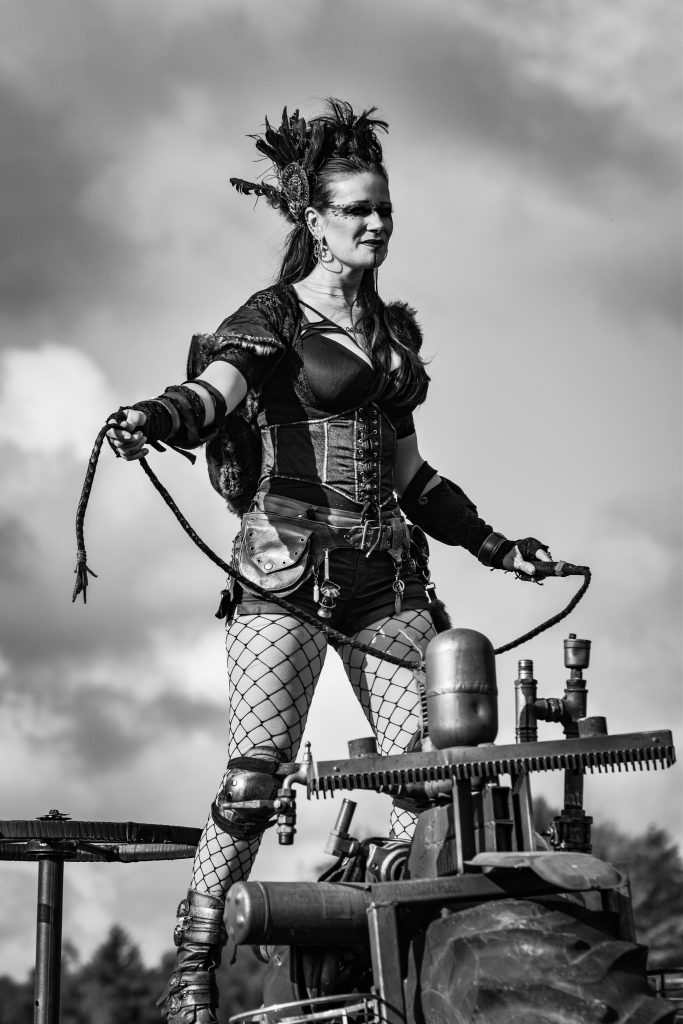 In fact, fairyina is by far the most fierce and steampunk representation of the warrior woman!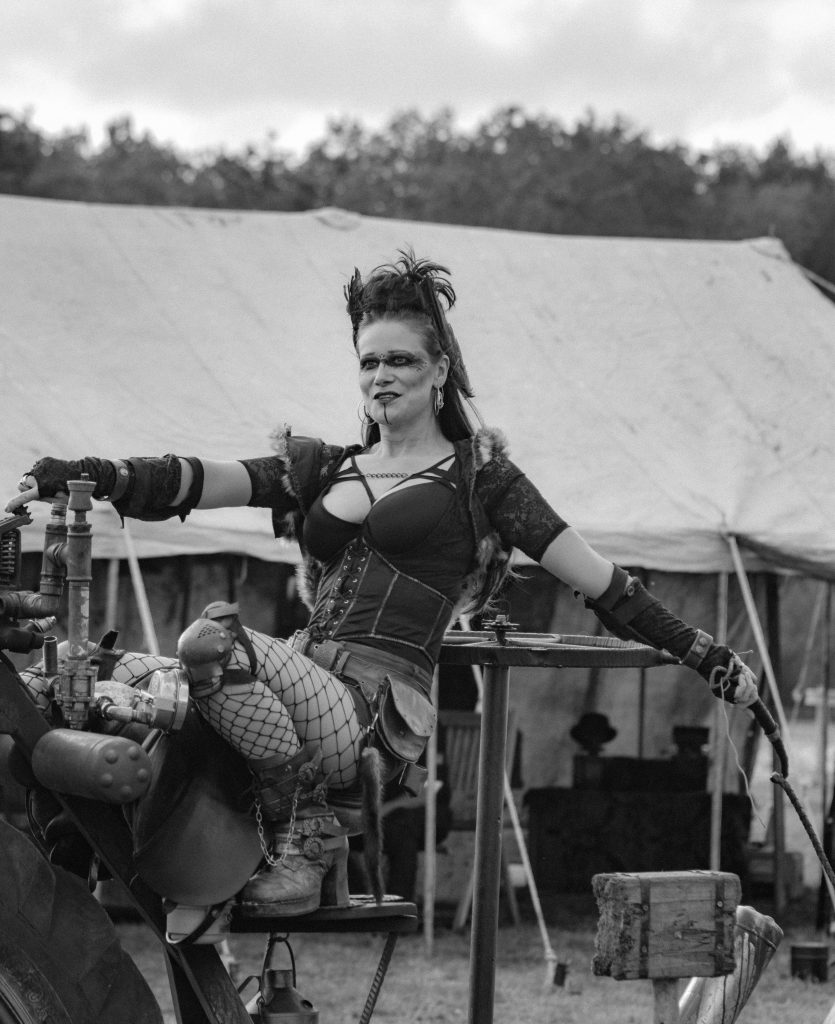 Standing or riding the futuristic wheels, she is absolutely representing Girl power with a capital G!
Sometimes you need to show your power by using other tools, in this case, a leather whip. In combination with her steampunk clothing, she looked fierce!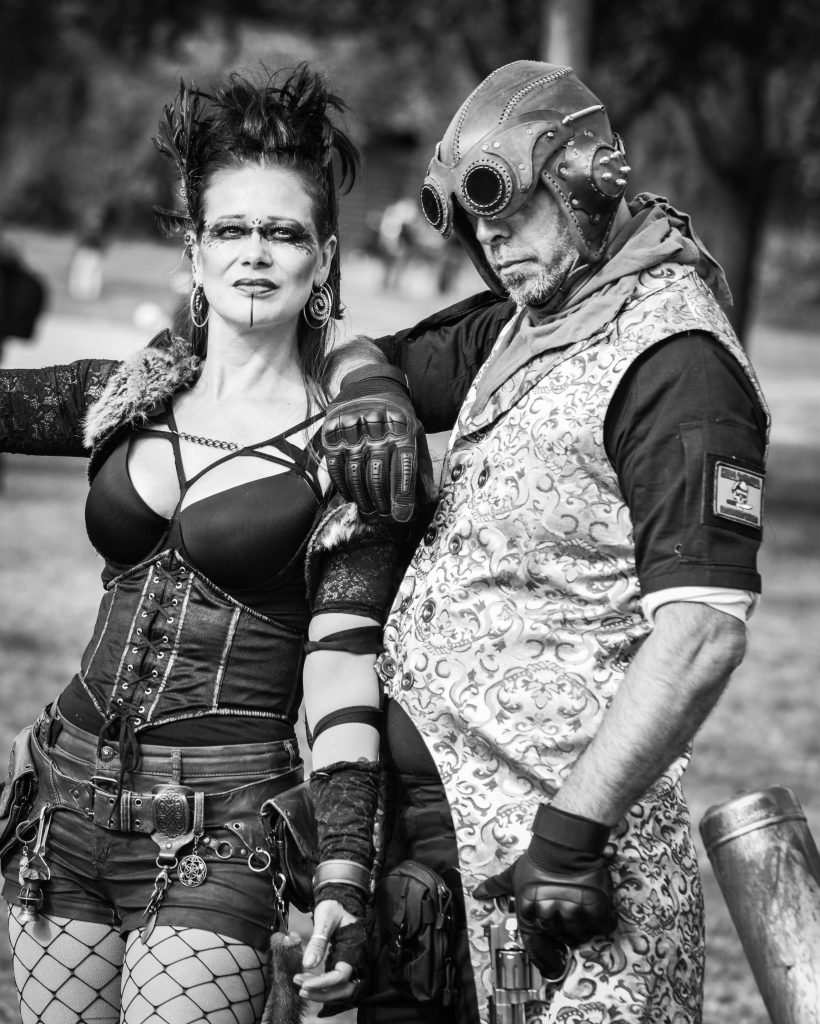 When I finally got myself together and was ready to ask her a question, her colleague entered the scene. Damn..now I had to wait when the pilot with the gun left the premises.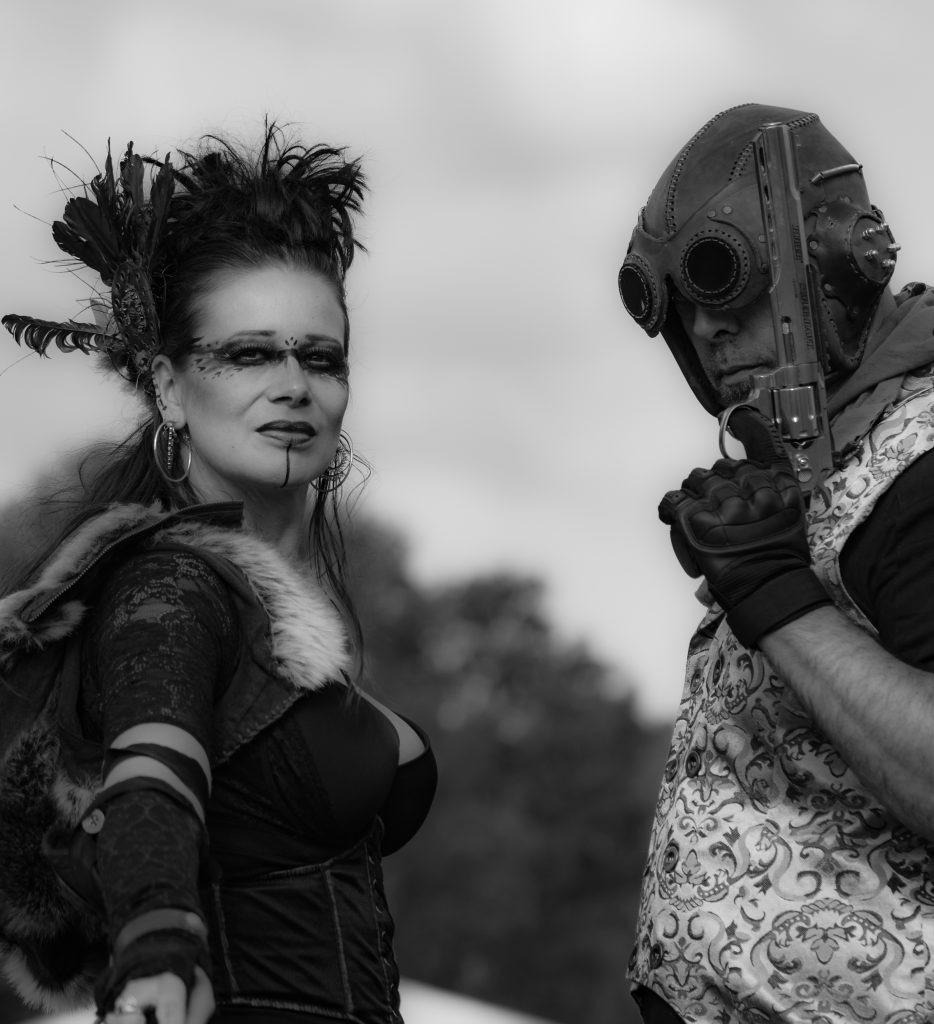 Can I remind you, he had a gun!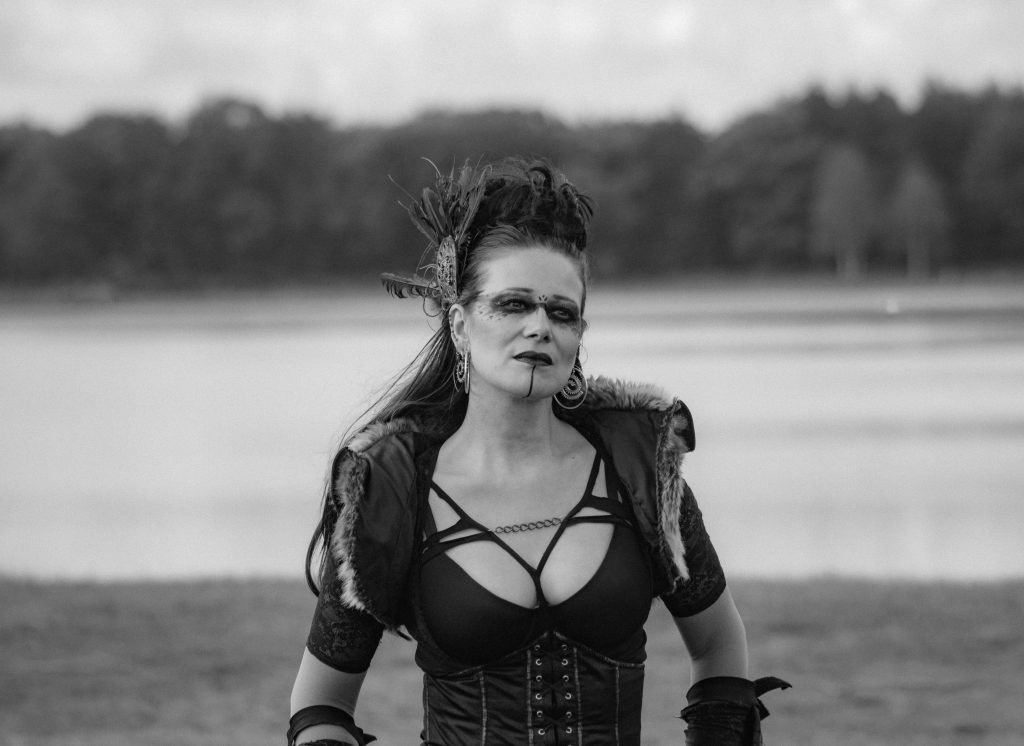 Looking fantastic and thinking about the things ahead in this beautiful stare. Thank you Steampunk warrior woman Fairyina