Zwolle in Black and White starts at the Pelserbrugje, a bridge that represents an old bridge from 1686. This bridge is built in 1974 and connects the Thorbeckegracht with the city center.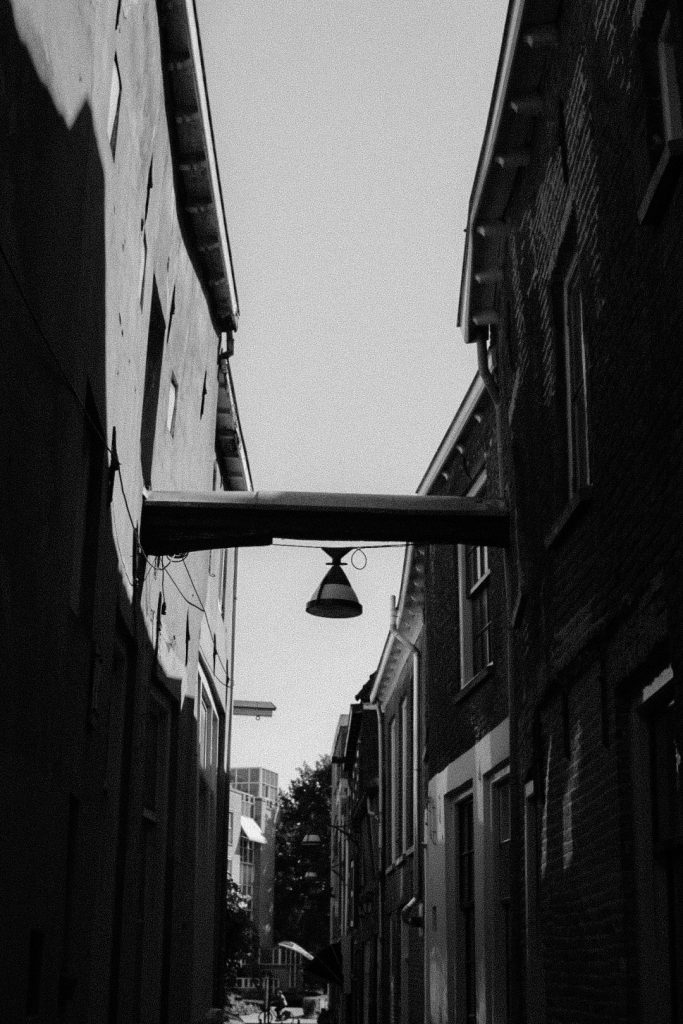 Zwolle has a lot of small alley's and old buildings from the 17 and 18th century.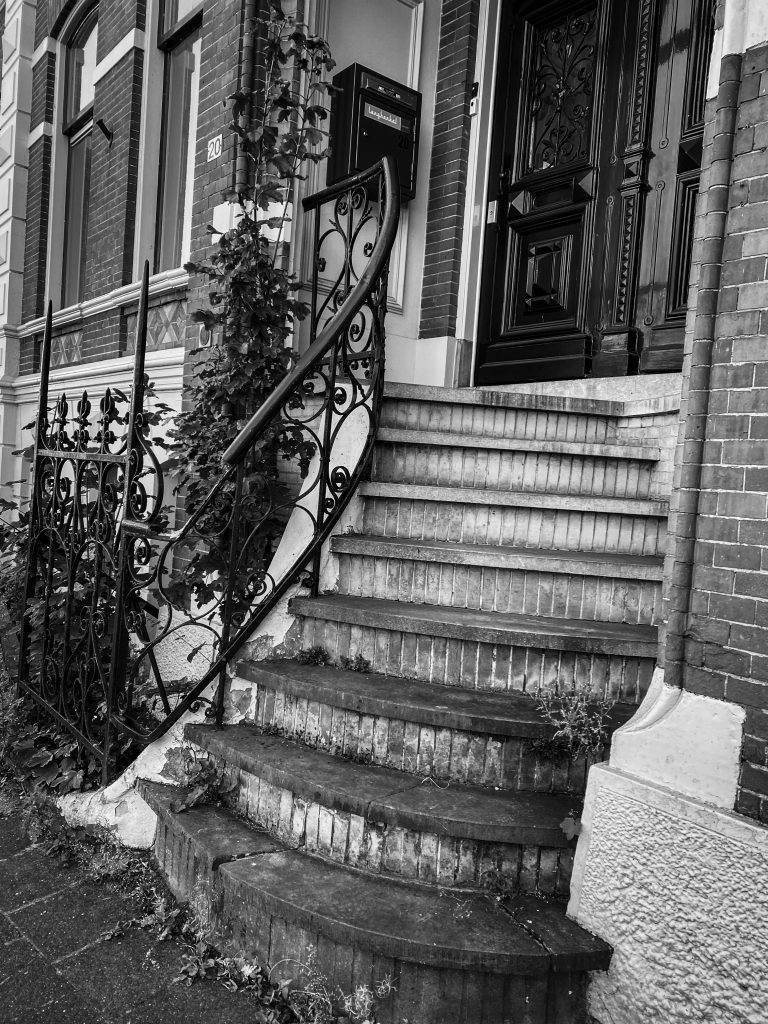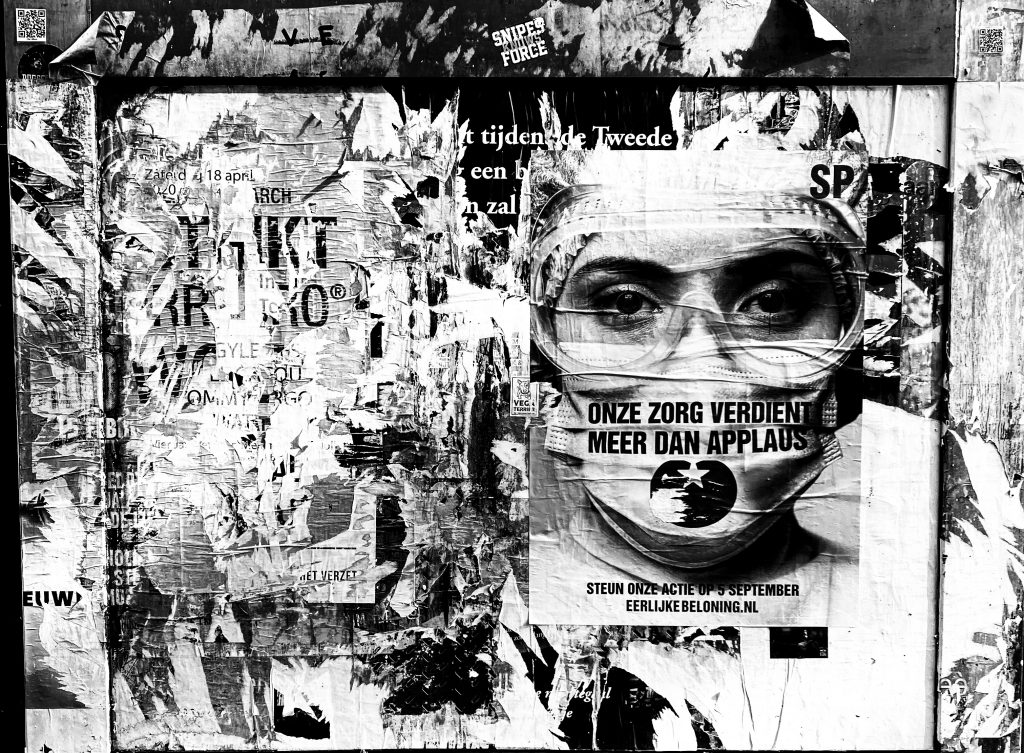 During the Covid-19; Corona crisis we all supported our caretakers!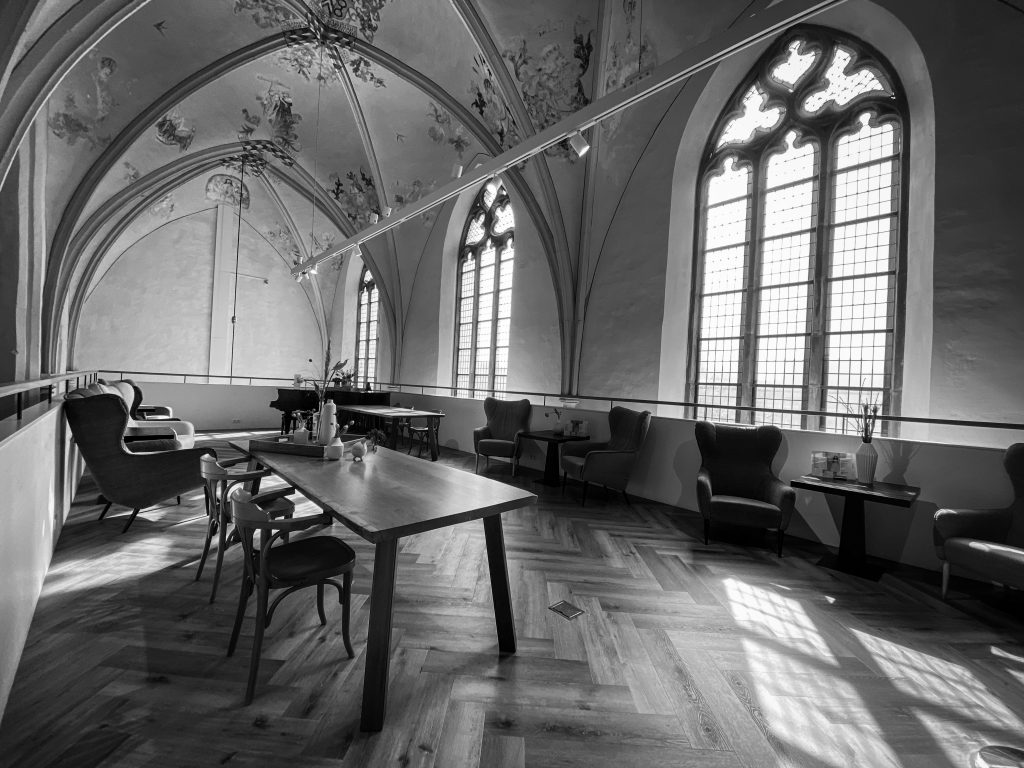 Waanders in de Broeren is a bookstore housed in a former church. The church dates back to the 15th century and is absolutely beautiful. The light coming through the windows is stunning on a sunny day.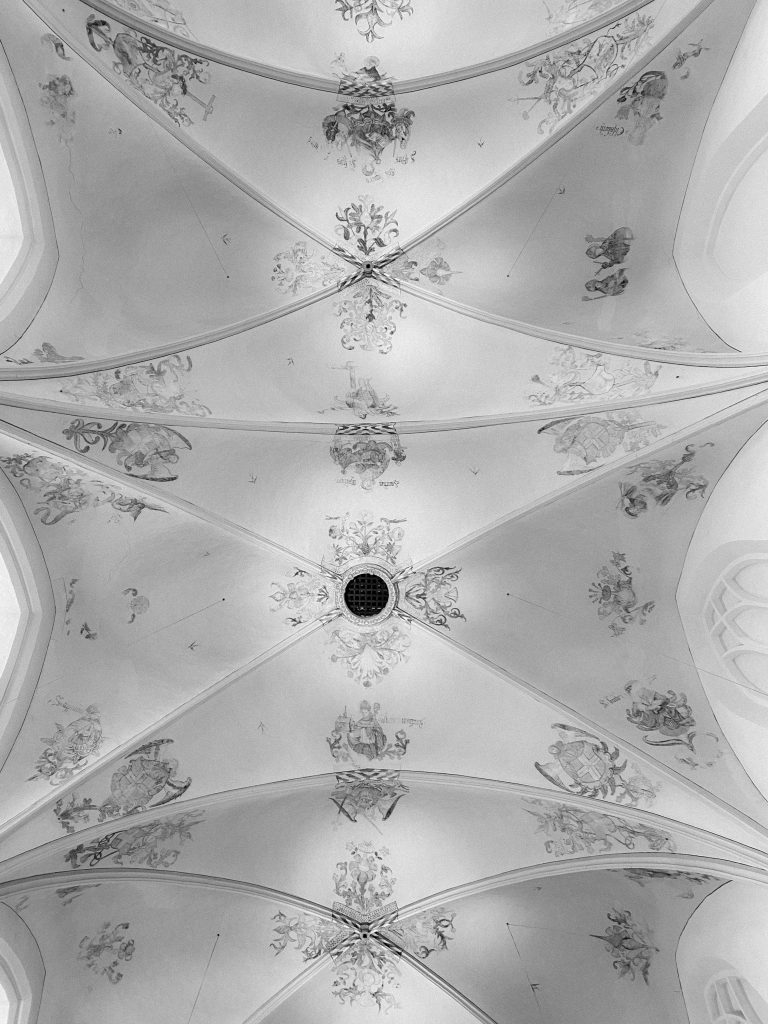 The ceiling of the former church is absolutely gorgeous. As seen in the Den Bosch in Black and White photoshoot as well I have a thing for ceilings.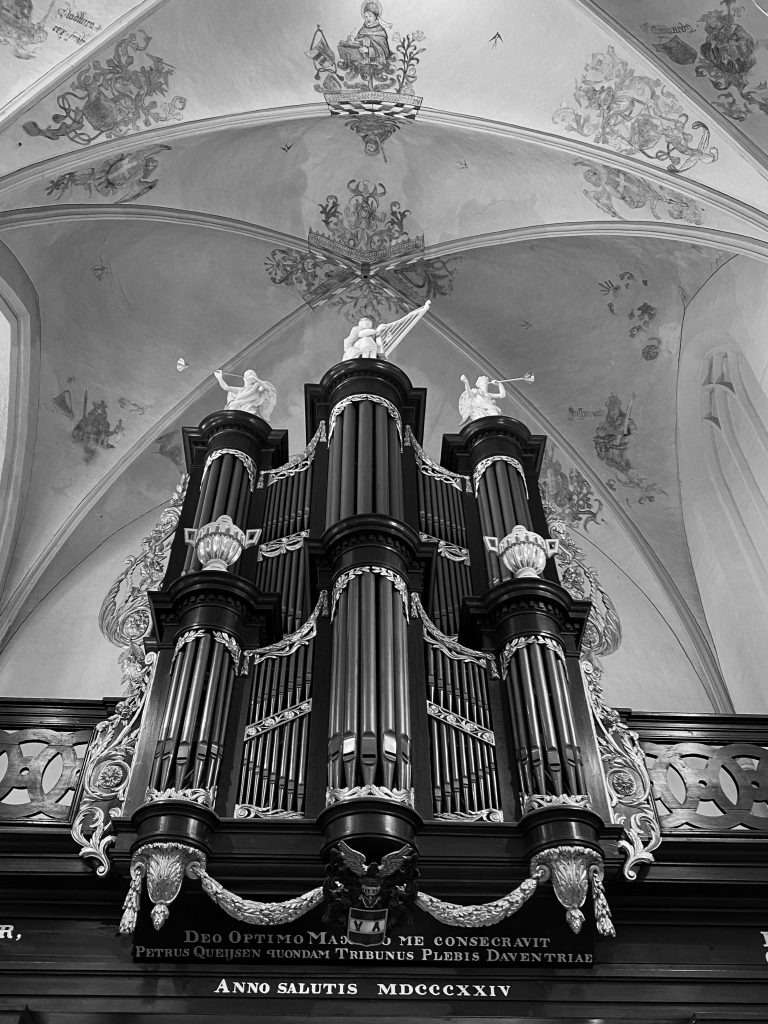 Even the organ was still in working condition and mint shape.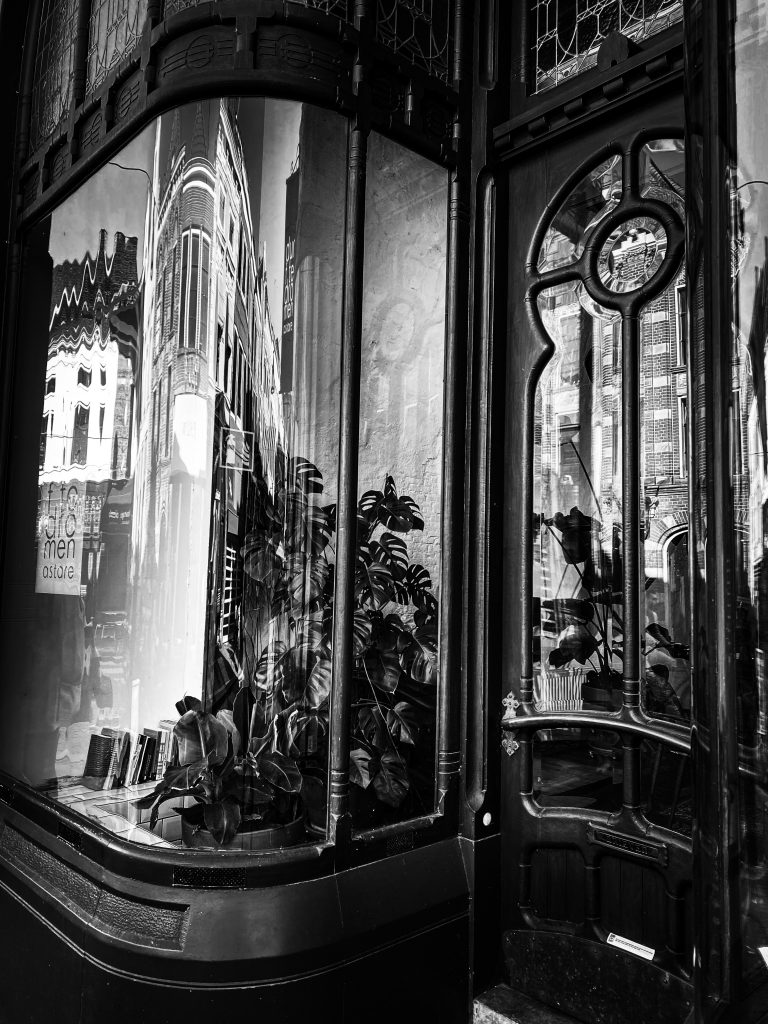 An old storefront dating back to the 1950's with a curved window. Very nice reflection in the window as well!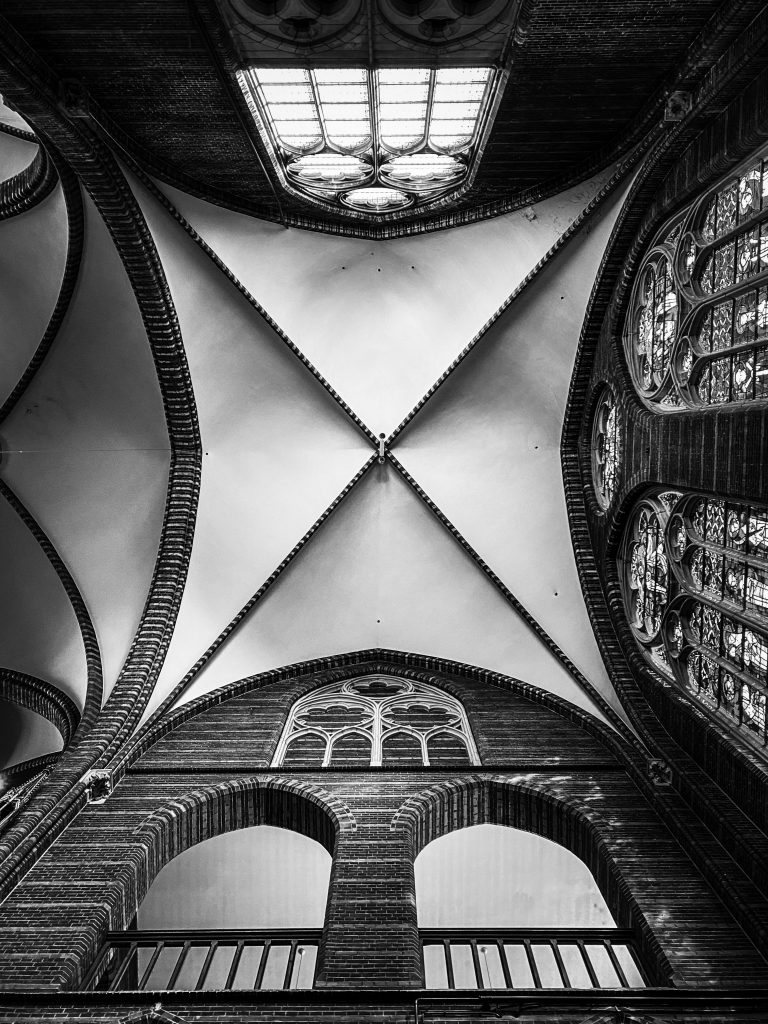 Ceiling at the Dominicanen klooster in Zwolle.
The light in the cloister was amazing. The lady enjoyed some sun and beautiful Vermeer light as well.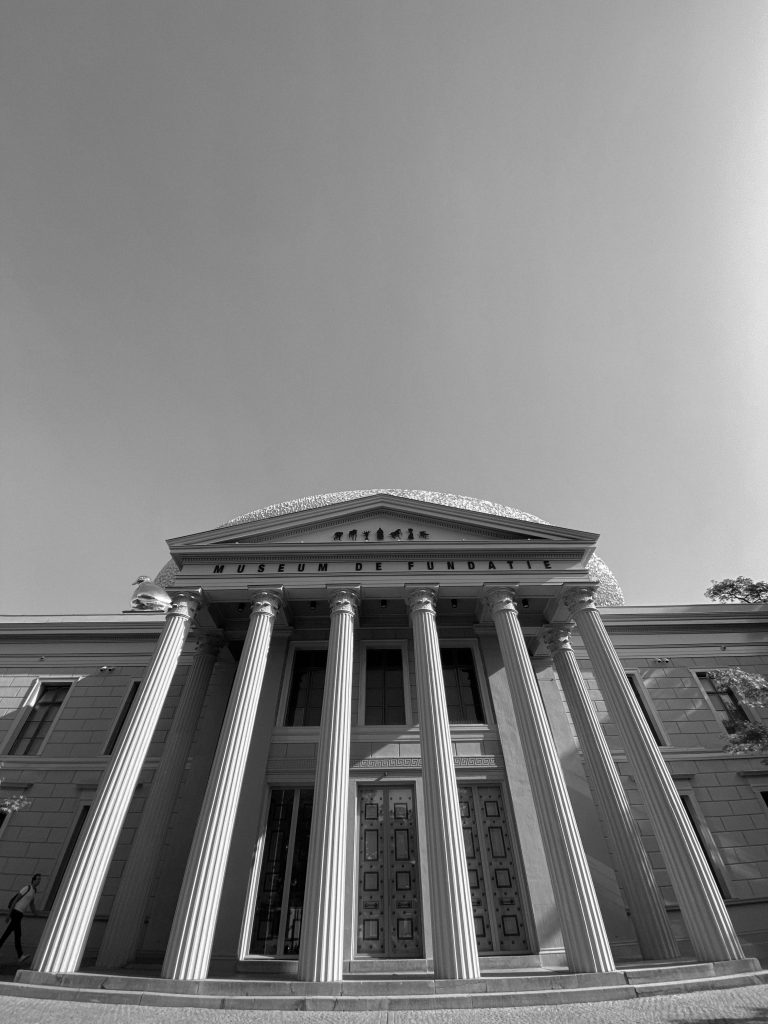 Museum De Fundatie is a museum for the visual arts.
The roof of Museum De Fundatie is absolutely stunning, reflecting tiles in silver color and a golden bird.